The Catalan Govern warned today that unilateral independence is their only way forwards after Rajoy closed off any chance of negotiating a referendum.
Mariano said that the whole referendum debate was a bluff by Puigdemont (President of Catalunya) and that no doubt he was really planning to call regional elections and increase his minority government. He -or rather his VP Soraya Sáenz de Santamaría (for Rajoy never talks directly to the press if it can be avoided) added that under no circumstances would a referendum upon Catalan independence be held (so stop asking).
An "informal meeting" of pro-independence parties today convened by Puigdemont broke up in general agreement that Barcelona would continue with a press for independence. Within the next 15 days the Govern will publish the date and question of the referendum.
Rajoy continues to insist that Puigdemont should appear before Congress and explain his motives. But Puigdemont won't do this, saying that it would serve for nothing except allowing Rajoy to pretend to be negotiating with him. "What's the point in explaining myself to Congress if Rajoy has publicly said he won't allow this referendum to happen?" he asked, which is a good point.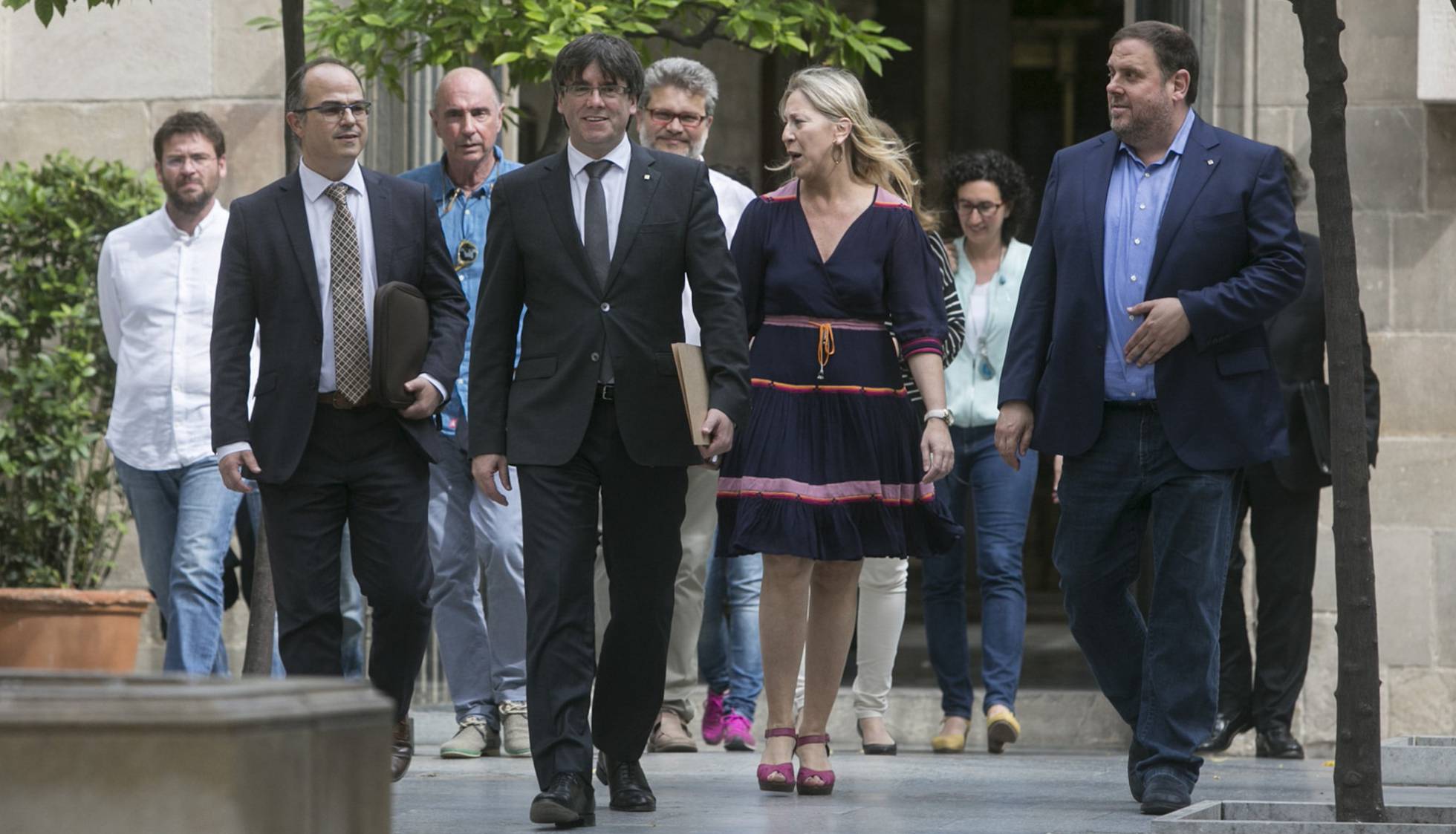 So we seem to be between a rock and a hard place. The regional government is preparing a law to order unilateral independence if a referendum on the question is not held. Rajoy has proclaimed that he will never allow that referendum to be held (and the PSOE are with him).
If the Govern does try to convoke the referendum, no doubt the Constitutional Court will forbid it. If they go ahead anyway, which they will have to with the political steam they've built up, then god knows what will happen – probably the Guardia Civil will be called in to close all referendum offices and arrest the returning officers.
Which then leaves Puigdemont with two options – he convokes regional elections and campaigns solely on the independence question, or he goes ahead with his pro-independence partners and declares independence.
The last polls I can find are from the end of March and all agree that the "No" vote is slightly ahead of the "Yes" vote in the region – 48.5% vs 44.3% according to the Catalan CEO polling entity and others reflecting a similar layout.