Holiday time approaches. Due to time constraints on both our parts, May seemed like the best time to escape as a family for some much needed R&R.
Bearing in mind the GF is a desert girl who complains when the temperature drops below 19ºC, and Baby refuses to go outside in the wind, where is the best place to take them?
The Arctic circle, of course! To be specific, just below it – Iceland. With a side trip to Greenland, all being well.
Now, when I booked the flights I assumed May would be a good time. Just after the start of the Icelandic summer (they amusingly don't do spring or autumn there), and I admit I went on my theory of May being the only time to visit Scotland, which is much the same sort of place, right?
Optimistically I assumed we'd be having long days of northern sun, with spring flowers bursting into life as the rivers carried away the melting mountain snow.
Apparently not. Nerves have been tense the last fortnight as I-Day approaches (May 1 if you're interested).
The weather has not cooperated. As the seasons turned, the Icelandic monitor newspaper – an amusing read which I check daily – published a gloomy celebration last week muttering about how the weather is foul, even for Iceland.
"It looks like winter, the weather forecast doesn't show any sign of spring," says meteorologist Þorsteinn V. Jónsson. The temperatures will be below zero in northern part of Iceland, and snowing.
To add to the general sense of suspense, I discovered I had a jaw infection and then I put my back out, necessitating confinement to bed and a general need to scream every time I bent forwards or backwards. Plus, the GF suddenly remembered her passport had expired. As I type, it's four days to the flight. And the handle has just broken on my suitcase.
Flying to Iceland from Spain is quite easy, which is why I decided not to do it. You can fly from Alicante, but it's a midnight flight and you land at four in the morning. What do you do with a toddler in Reykjavik at four in the morning after a long flight?
So we're going Almería – Gatwick – Reykjavik. It actually costs almost the same, and the flight times are quite decent. We just have to hang around for a few hours in Gatwick, but I'm told there's a service that will take out luggage off us as soon as we land and ensure they are pilfered and lost as efficiently as possible.
Anyone got any good ideas on what to do on a stop-over at Gatwick? I'm thinking the local park for a nice walk to feed the ducks. Unless it's raining.
Icelandic newspapers are great. As I said, I'm becoming addicted to them. They are a mixture of otherworldy bizarre editorial decisions and local community parish newsletter. This year seems to be the year of the British – both Jamie Oliver (opening a restaurant) and Rickey Gervais (holding a comedy show) are battling one another for the column inches.
Elsewhere, we find that some Syrian refugees have opened a kebab shop in the north of Iceland, and that the Icelandic Eurovision entry has been leaked by someone who was proud of the graphics.
The person that leaked the video was soon discovered, according to Felix Bergsson, tour manager of the Icelandic team. "He said he knew he wasn't allowed to publish the video, but he liked the graphics so much he wanted more people to see it."
Which has to be the best reason ever given for leaking a video and disappointing a nation.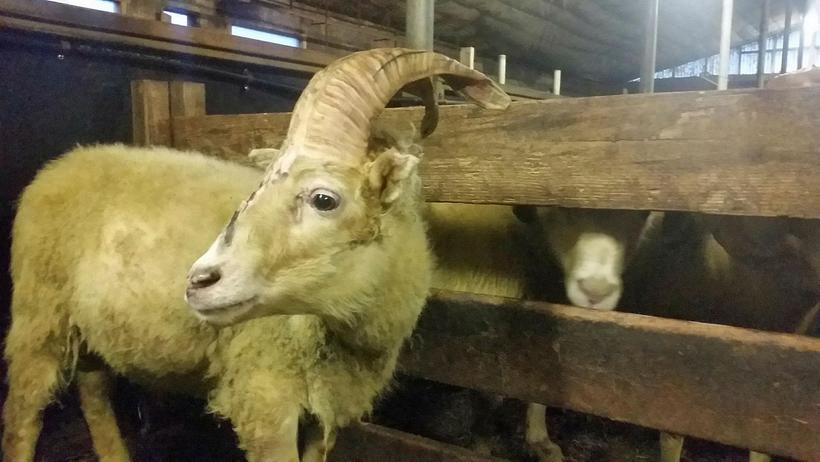 And a ram has been found with only one horn. Nicknamed the "Icelandic unicorn" he has achieved "world fame" according to MBL, but notwithstanding he is destined for the chop.
Even though Einhyrningur has acquired world fame he is not likely to survive longer than till next autumn says his owner.
Sad yet practical I suppose.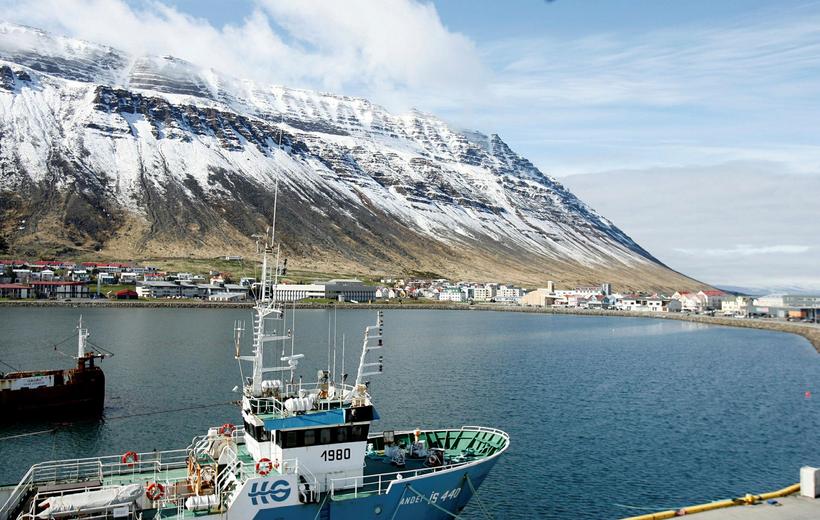 So, Iceland. We're off to the West Fjords on an internal flight. Directions to the Reykjavik domestic airport: It's behind Hotel Aurora. The Lonely planet describes it as a "bus stop with airplanes". Now that's my sort of airport.
And then up north to Akureyri.
Tips on places to visit eagerly awaited!
Oh, and in case my previous summary of the situation depressed you – Dr Cremades killed off the infection, the back is getting better thanks to handfuls of magic pills and my secret physiotherapist in Garruch, the passport actually expires in 2020 (I just checked) and I'm sure I can borrow a suitcase.
And the weather is improving immensely. From the Icelandic monitor afternoon edition today:
No worries, next weekend promises a slow but steady rise in temperatures. As soon as the sun starts shining, the wind is calm and the temperatures reaches 12°, Icelanders will flock to Klambratún park to sunbathe. And by the looks of it, this will happen in the next few weeks.
12ºC, eh? Positively balmy. Stay tuned for news of chilblains, hypothermia and beer at €11 a quinto.