There's a bit of a fuss amongst the National Police after complaints that fitter members of the corps have been asking for smaller sized summer uniforms to show off their six packs.
They're taking advantadge of the stretchy elastic uniforms to strut around, winking at the ladies, whilst flexing.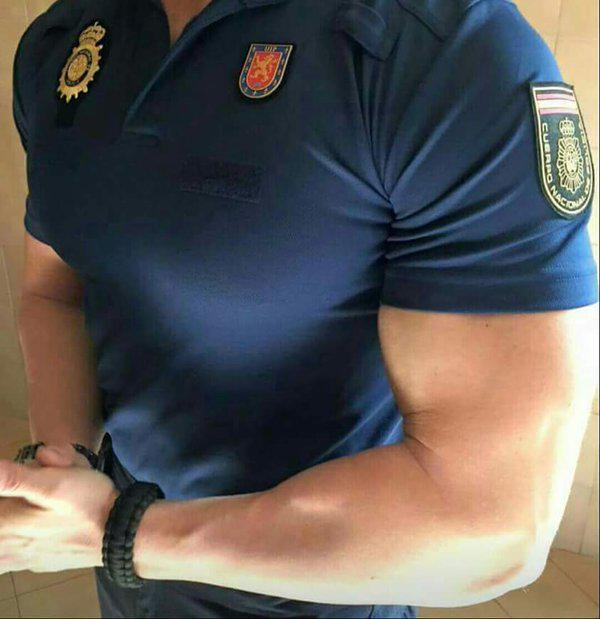 Anyway, the head copper of Castilly y León region has warned his men he won't stand for this and everyone is to wear their correct size. One senior officer said that some of his men looked more like disco bouncers than police officers, the way they were showing off muscles.
Good job we've still got the Guardia Civil to lighten up our daily routine.