Pedro Sánchez, the Spanish equivalent to Ed Miliband (goofy, quite irritating and not quite in control of his party) went to the States last weekend in an effort to build up his statesman image.
Sadly, despite a love in with Madeleine Albright (he showed her his proposals for a "Spanish political recuperation and regeneration" – she asked who the hell he was and why he was following her around), a meeting with Christine Lagarde of the IMF and coffee with Obama's economic advisor Jason Furman, he was mainly in the news for getting lost going to a university to give a lecture.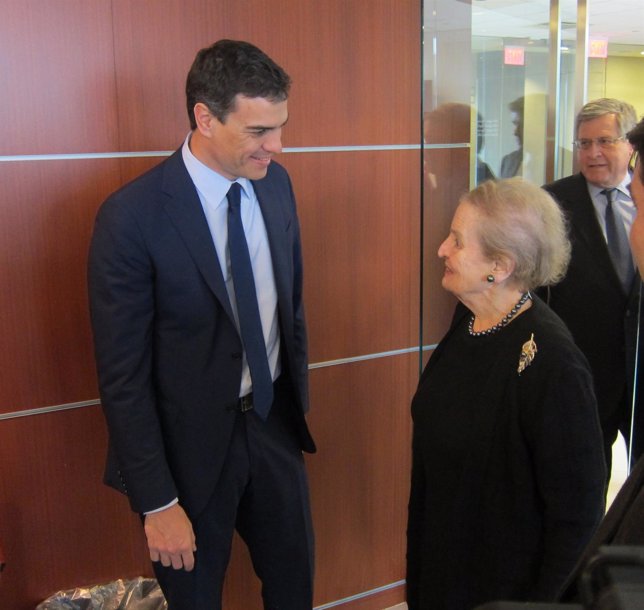 He was trying to get to George Mason university in Virginia, located at Fairfax Avenue in Arlington. After punching the wrong address into the GPS of his rental car, Pedro Sánchez ended up at Arlington street in the town of Fairfax, a good hour in the wrong direction.
The Rector of the university, a Spaniard called Ángel Cabrera, was not impressed, told him not to bother coming as everyone had been waiting for ages already and were leaving and sent the following tweet to the world:
Hoping @sanchezcastejon can run a country better than he can operate a GPS. Apologies to faculty, students and guests for his no show 🙁

— Ángel Cabrera (@CabreraAngel) January 15, 2015
This little error did not go down well with the domestic audience. It's certainly lead to a lot of jokes about voting for the PSOE is "going in the wrong direction".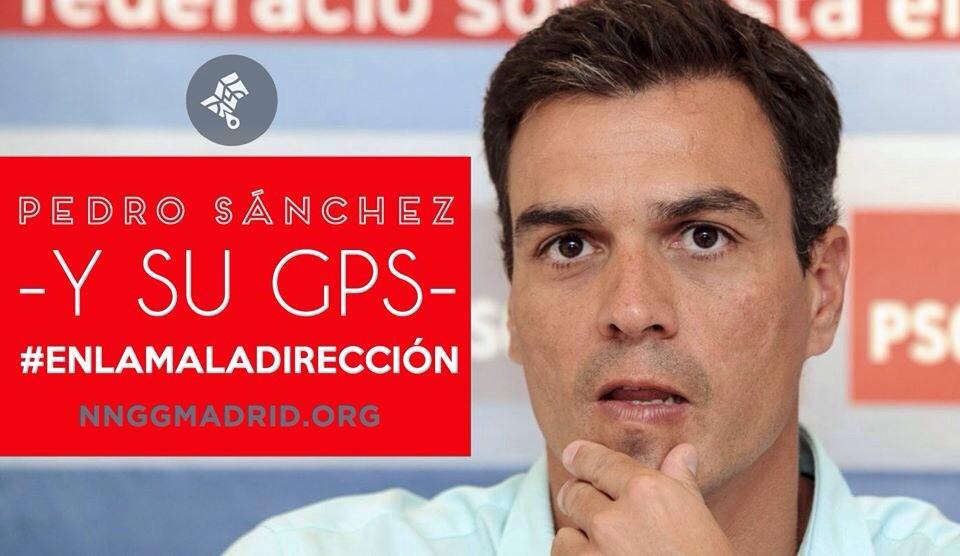 Ah, you get the idea.