For years there has been a secret programme to manipulate the weather in Almeria, according to a newly formed farmers association setup to "uncover this meteorological terrorism".
The Asociación en Defensa de la Salud y el Medio Ambiente y contra los Sistemas Quitalluvias de Almería (Avial) says that several large insurance companies have for years been seeding clouds across Almeria and Murcia to make it rain elsewhere, thus avoiding hailstorms and floods in the province and driving down their premiums.
Cloud seeding involves dropping chemicals into clouds to force precipitation. By this method, you can artificially force a cloud to dump part of its load in a place of your choosing. It's a method that's being used to great effect in countries such as the USA, Israel or China.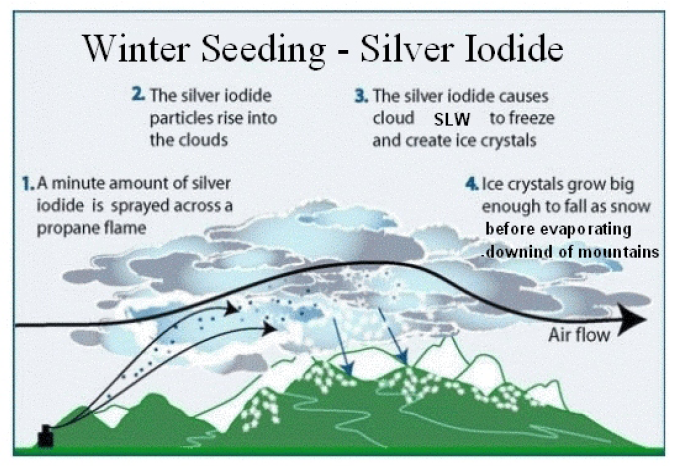 They have presented a "large amount" of evidence, including rainwater contaminated with silver iodide (an artificial chemical commonly used in this process) collected in Albox and elsewhere across the Almanzora.
"It sounds like science fiction, but we have no doubt that this is what is happening" explained a spokesperson from AVIAL.
Between 1986 and 2005, insurance companies ran a trial programme in Lleida which used rockets to "seed" clouds and which reduced weather related insurance claims from farmers by 40%. The programme was eventually dropped after complaints from residents and the threat of an environmental investigation.
Avial says that this unlicensed and unregulated "ecological manipulation" is contaminating rainwater in the province, altering weather patterns in an arid area and is probably helping to alter the natural ecosystems.
There are several companies across Spain which offer cloud seeding services, such as "Weather Manipulation , SL". Somebody is using their services, but who and where?