"Homosexuality is a deficiency… which can and must be cured by appropriate medical treatment" said Fernando Sebastián in an interview shortly after taking up office.
"It is of no use denying this nor getting angry about it… I suffer from hypertension, and must take pills, I recognise this, and I have sought proper medical attention to bring me back to normality" he continued when asked if he thought his comments would provoke discussion.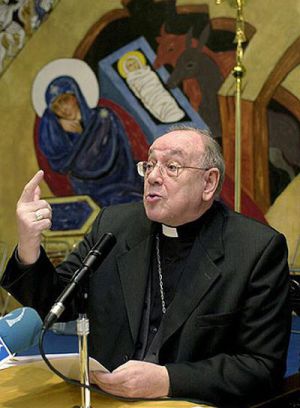 "With all due respect, I say that homosexuality is a deficiency in showing your sexuality, because that has a manner and an end, for sex is for procreation" he explains.
Fernando was recently appointed by Pope Paco and apart from being a Cardinal, holds the post of archbishop emirate of Pamplona.