Carmé Chacón, the ex-Minister of Defence, is in hot water with her neighbours after she illegally erected a large wooden pergola in the garden of her luxury apartment in Pulpí. The matter could end up in the courts if she doesn't respond quickly to requests to have it taken down.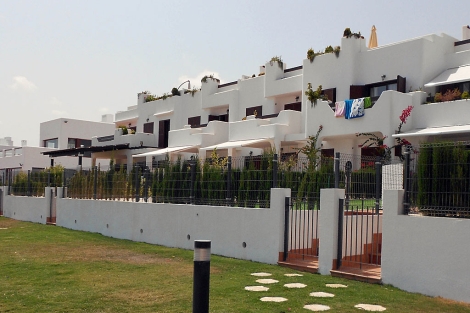 She made the extension to her 300,000€ property in the "Mar de Pulpi" urbanisation without bothering to ask permission back in the summer of 2011, and at this weeks community meeting, residents voted to start legal action against her as she now refuses to reply to their requests for explanations.
The rules of the community expressly forbid such erections in the gardens, and residents went ballistic when it suddenly appeared. She originally refused to take it down as she said it wasn't ugly, was very practical against the sun, and cost a great deal of money.
Neighbours said that she acts like she owns the place, having been a minister under Zapatero, and that she seems to think her position as an ex-minister gave her rights to do whatever she wants to.
She's off to Miami shortly as a teacher in the University there, so residents voted this week on whether to take legal action – and overwhelmingly voted yes.