The nº 2 at Marca España, the government agency setup to promote the "Spanish brand" abroad, was fired today after tweeting rude abuse about the Catalans.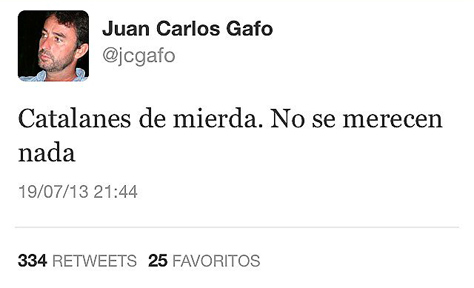 Juan Carlos later "rectified" his position after the abuse started to pour in, claiming he was annoyed that some Catalans at a football match had been shouting down the national anthem, and had just overreacted.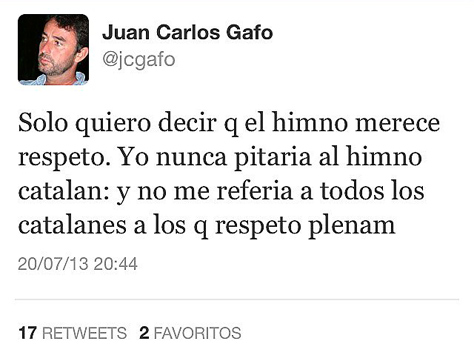 That was at 20:44. By 22:13, in a move of amazing speed, José Manuel García-Margallo, the Minister for Foriegn Affairs, called up the boss of Marca España and demanded his head on the proverbial platter.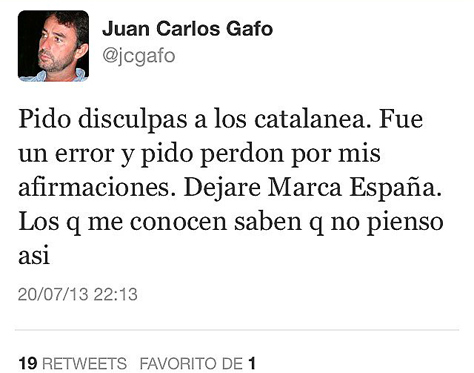 If you're in the Government, you can steal, pinch and embezzel as much cash as you want in this country without being touched by general opinion. But insult the Catalans, and you soon find out what public outrage is really about.
I'll leave it to this fellow to have the last word on the matter:
@jcgafo Pues no lo entiendo. Representas muy bien la Marca España. De hecho la alergia a las tildes deberían ascenderte.

— Antonio Maestre (@AntonioMaestre) July 20, 2013