Madrid will get Eurovegas,  the horrific European version of the Mafia den of iniquity that is Las Vegas, USA.
Ignoring the fact that Las Vegas is really the most boring of US cities, with about as much real "sin and excitement" as, say, Valencia on a Thursday night (it probably is exciting and sinful if you're from the Bible Belt), this multi billion euro project is supposed to be regenerating Pozuelas del Alarcon, Madrid.
Concentrated around a multibillion sparkling casino in the shape of an M, and supposedly with a bunch of laws lifted for the project (smoking at the poker table, anyone¿), Sheldon, the US billionaire behind the project, reckons he's got 35% of the cash ready.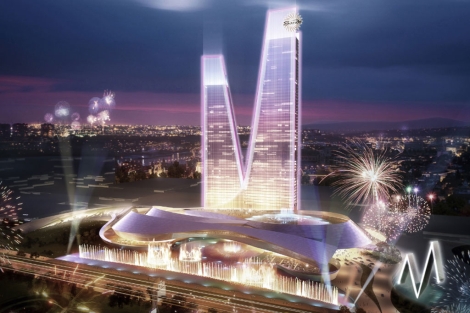 Ironically enough, given the fuss over the smoking laws being relaxed for the project, the last time I was in Las Vegas, I noticed they had Cuban cigars, with the little disclaimer that they were actually made in the Dominican Rep. Hmm.
Eurovegas will also have an inside circus and a botanical garden. Very nice.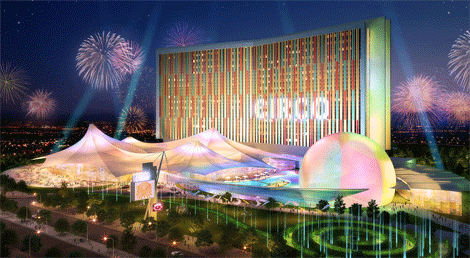 The idea is to have the main project, the "strip", finished within the next 15 years, and the whole thing done before Sheldon turns 100, that is, 21 years time. Assuming he turns 100, he was looking a bit porky and pale the last time I saw him.
The 17 billion euro project could generate 250,000 jobs, and will occupy 750 ha. And monkeys will fly out of my… ah-hem.
Pressure groups against the project have announced they will take all social and legal measures they can against Eurovegas.