Felipe Gonazalez, the ex-PM, quit late last year as the head of the Doñana natural park board. He excused himself at the time by saying that he simply didn't have the time to meet the committment and that the post needed someone with more free time.
So far, so honourable. Nobody wanted the old bloke there anyway, he never turned up for meetings.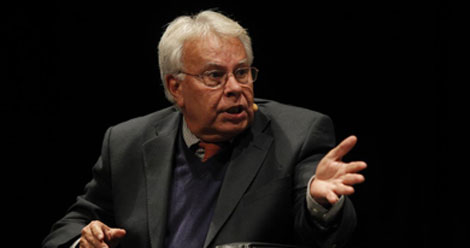 Anyway, we now learn that Gonzalez is behind a company which has applied for planning permission to build a huge gas pipe and natural gas storage facility there. The idea is to extract natural gas there, as well as produce it from biological sources, and then store the new gas there before shipping it out. It's Petroleum Oil & Gas España, a company owned by Gas Natural, on whose board Gonzalez sits.
The Junta, which admits it is 100% behind the plan, has already given it the green light, saying the 18,100 square metre facility "will not affect the natural environment" of the UNESCO protected wetlands. The project isn't actually within park boundaries – it's a whopping 300 metres away from the boundary of the world heritage site.
Felipe, first PSOE head of state, is either the man who steered Spain safely into the calm waters of democracy (if you ignore Perez, who nobody ever seems to remember) or was the biggest crook of a government of crooks whose corruption and theft eventually became so blatent Spain voted right wing again just to get rid of them. Ah hem. He's recently decided it's safe to return to Spain and is popping up everywhere as "the grand old man" of the PSOE, in between which he seems to be wheeling and dealing in a fashion which would do a Russian Oligarch proud. Bless him.